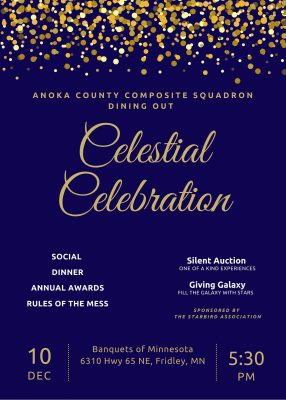 The Starbird Association is pleased to support A Celestial Celebration – The Anoka County Composite Squadron Dining Out.
Registration is now closed. Please email hello@starbirdmn.org with questions.
Signature Auction Items
Flight in Patrick Wolfgram's Mooney M20C Airplane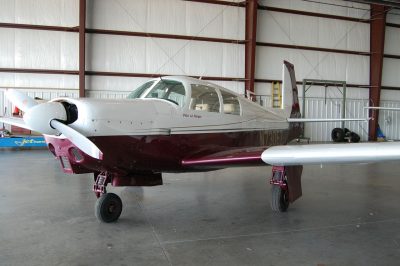 Get your private flight in this signature aircraft!
The Mooney M20 is a family of piston-powered, four-seat, propeller-driven, general aviation aircraft and is still the fastest aircraft in its class.  "Life is short, fly fast."
Mooney M20s –  inspired by the fighter aircraft of WWII with the heart of a warrior and the speed of a fighter
Kennedy Space Astronaut Adventure Trip for 4
Star Wars Murder Mystery Dinner for 8 – The Killer at the Cantina
On the Outer Rim of the galaxy sits the lonely ice planet of Hoth. 8 seeming strangers have gathered in the only Cantina on the planet for one reason or another. Where fate intervened to bring them together, dastardly deeds have locked them in until the mystery is solved. Someone is dead and the murderer is still inside the Cantina. Can you figure it out or will you accuse the wrong person and let the killer escape?
Mary Albright will host this Star Wars Murder Mystery Dinner ~ "The Killer at the Cantina" ~ for you and 7 guests.
Thank you to our sponsors