Learn through doing. Get a STEM Internship!
Check out these internship resources: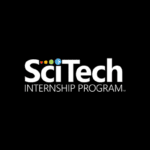 SciTechMN helps connect students interested in STEM careers with Minnesota companies that have paid internships.
Students can register to view all available internship opportunity details at scitechmn.org.
STUDENTS – Get paid, hands on work in your field.
NASA Internships

The basic website: https://intern.nasa.gov/
Check out NASA's Intern and Pathways Intern programs.
Intern: NASA Office of STEM Engagement (OSTEM) paid internships allow high school and college-level students to contribute to agency projects under the guidance of a NASA mentor.
Applicants for this internship must be U.S. Citizens and meet a minimum 3.0 GPA requirement.
These paid internships are offered across NASA facilities in fall, spring, and summer sessions.
One application is viewed agencywide.
OSTEM interns may receive a stipend based on academic level and session length.
Prior experience is not required.
Applicants must be a full-time student (high school through graduate-level) or a part-time college-level student enrolled in a minimum of 6 semester hours.
Opportunities are available at the high school, undergraduate, graduate, and educator levels.
NASA also sponsors interns at the Jet Propulsion Laboratory (JPL) in California. To learn more or apply, click here.
Pathways Intern: The Pathways program offers current students and recent graduates paid internships that are direct pipelines to full-time employment at NASA upon graduation. Launch your career with a Pathways internship.
NASA's work-study (co-op) program is a starting point to a career at NASA.
Pathways interns gain valuable work experience and professional development.
Paid federal civil servant opportunities with benefits are offered across most NASA facilities.
Completion of the Pathways program may lead to a NASA job offer.
Candidates must meet the following requirements:
Be a U.S. citizen.
Be at least 16 years of age.
Be enrolled or accepted for enrollment on at least a half-time basis in an accredited educational institution and maintain enrollment at least half time as defined by the institution.
Be pursuing a degree or certificate.
Currently have and maintain a cumulative 2.9 grade point average on a 4.0 scale.
Be able to complete at least 640 hours of work prior to completing degree/certificate requirements.
Meet any other requirements described in the announcement, such as specific educational requirements.
Here are some great tips on the Pathways Internship

National Security Agency Internships
Internships, scholarships and co-op programs are available in multiple STEM career areas including:
Mathematics: Cryptanalysis, Signal Analysis, Operations Research
Cybersecurity
Computer science, engineering and information systems
Intelligence analysis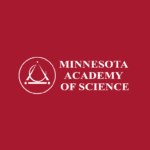 Minnesota Academy of Science has a list of STEM Internships and Programs for high school students, some that are specific to Minnesota.
Pathways To Science maintains a STEM internship database.
This includes STREAMS careers – Science, Technology, Robotics, Engineering, Arts, and Mathematics