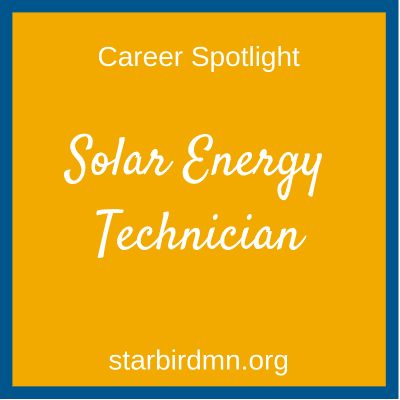 A Solar Energy Technician is tasked with optimizing and maintaining solar energy panels, grids and systems. As the use of solar energy expands in both business and residential areas, the need for more technicians grows.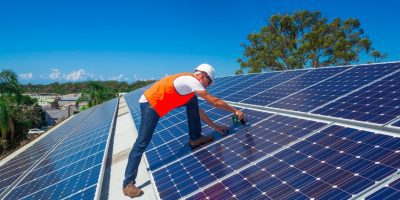 What kind of career is a Solar Energy Technician?
This is a trade school career in the electrician family. Imagine installing solar panels and systems and hooking them up to the electrical grid. You might also assess different locations on their ability to use solar energy.
What education and training do I need to be a Solar Energy Technician?
It can vary, but most programs are 1-2 years, and can be Certificate or Applied Science Programs. Century College offers an Associate of Applied Science Program in Solar & Renewable Energy
What is the job outlook for Solar Energy Technicians?
According to the US Department of Labor and Statistics, Solar Energy Technician careers are expected to grow by 105% from 2016-2026.